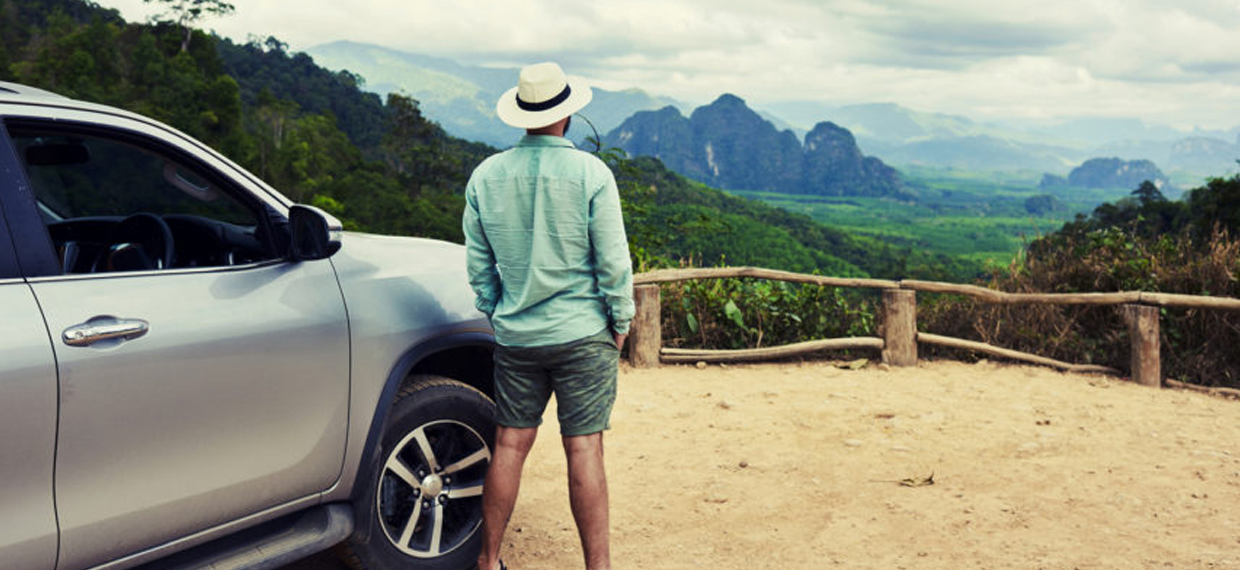 What to look out for when buying roof bars
Buying roof bars?
Roof bars come in handy when you need to free up space in your car or van.  If you need to transport the bikes, take the family on holiday, move large items to the tip, or carry ladders for the next job, we will have a range of roof bars to help you do that.  So whether you have a family, own a business, a keen cyclist, a DIYer, roof bars are definitely a motoring essential.
So we have established roof bars are a motoring essential, but it can be difficult to know what to look out for when buying a set.  To find out what roof bars you need you can use our vehicle registration lookup.  Enter your car's registration and you will see the roof bars you need, then add to basket and wait for the delivery.
Which roof bar?
Sometimes our results may show different roof bars, so what does that mean?  We may show different results to offer you a choice, depending on whether your car has roof rails or not.
If your car has roof rails, there are different options we offer from top brand M-Way;
Integrated roof rails – M-Profile & Avia
Raised roof rails – Eagle & Avia
All of these bars are aluminium, profiled and aerodynamic in shape.  This helps to reduce noise when fitted to your car.
For vehicles without roof bars, we offer Space roof bars with foot kit.  You then must purchase a fixing kit.  Only two parts required!  The Space bars are available in two finishes, steel and aluminium, so it is your choice what roof bar you want.
The roof bars will be different prices and they start from £44.99 to £109.99.  It all depends on your vehicle type and the extra features on some of the roof bars.  For example, an Avia roof bar will have rubber strips to reduce the wind noise when in use.  You will also find that aluminium will be more expensive than steel, if you have to purchase a Space bar.
Are they easy to fit?
M-Way roof bars are easy to fit and come with full instructions.  There are also videos on our website which show you how to fit the roof bar to your car.  So read the instructions, watch the video and see how easy the roof bars are to fit!
Other points to consider
When you do not need your roof bars, remember to take them off your vehicle. This will affect your fuel economy.
Check the weight limits on your vehicle. It will tell you in your handbook and also on the roof bar packaging how much load you can put on the roof bars.
So to get started, visit our roof bar page to find out what you need to get you ready to go!